Who are our customers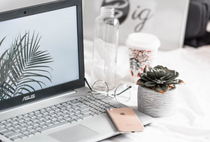 We supply mostly to businesses. Are you running a fashionschool, workshop or are you tailor, clothing reparer or other kind of fashionmaker, everyone is welcome.
Our customers also include schools lik ROC's and we supply consumers as well.
Check out our tier prieces, because if you buy a little more, you pay less...

Like our slogan says: Tailors-Quality for the Fashion Maker with Ambition whether you order for business of personal use.
Welcome by the Beauty-team
New: Embroideery set with 5 fleeces
The embroidery set is exeptionally suited for testing wich type of embroidery fleece you prefer.

The 5 types are: filmoplast, fuse & tear, solufleece, solufix and stitch & tear, all in A3 size