Quality Tools = quality work!
Tape measure, scissors, or tailors ham? Or rather good quality pins, skirt meter or marking pen? You'll find them all here...
Order Now
Fine quality pattermaking paper
This is our TOP-seller! Thick enough to resist tearing and transparent enough to look through.
Get it now
Clothes makes the person and interlining makes the clothes
With our interlining range you'll make a beautifull piece! Choose ons or order a sample for a test.
Check them out
Beauty VoF
Quality for Fashion Makers with Ambition
Beauty voF - Quality for Fashion Creators with Ambition
Welcome to BEAUTYVOF.NL
---


New

- - -

SERAFLEX FANTASTIC ELASTIC sewingthread

- - -

New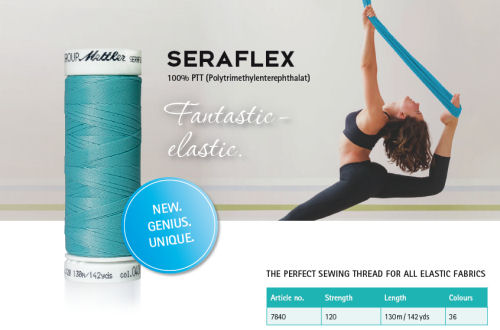 Exelently suitable as sewingthread for lingerie, sportswear and outer wear like T-shirts. For all stretchy fabrics. When you use this thread for sewing straight seams you'll get an extendable seam that stretches up to 65%!

Click on the picture and read more: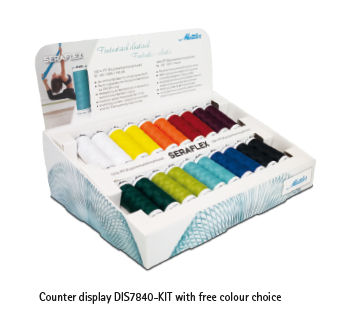 ---
We like to sell quality products because that gives you the best result, that's why our motto is:
Quality for Fashion Makers with Ambition
Therefore we sell:
-
Vilene interlining
, the real kind by Vilene
-
Amann Group Mettler
threads like Seralon, Serafil etc.
-
YKK
zippers like concealed zippers
-
Clover
and
Prym
: tools, closures etc.
- and more

Most of our products have TIER PRICES, We've done this especially for our business customers. Tier prices means if you buy more, you pay less.
Click on the product to view the tier prices.

Service and quick delivery are two of our bulletpoints.
That's why you will see whats in stock in our shop, you, as the customer can see which products are available imediately.
One of our unique services is that you can call or app and get your answer right away. (on business days) For example: which type of interlining do I need for my garment, can I order you something etc.
You can also order by telephone if you wish.

---
Follow us on Social Media
We love to hear from you!