Sustainability / environment / circular economy
These days sustainability, circular economy and environment is becoming more and more important. Tailors and sellers of those products have all come across it at one time or another...
What do we do:
We recyle as much material as possible, for exaple packaging materials. We separate our waste and use as little papier, ink etc. as we can. We don't print your order but use a tablet to collect all your products...
Many of our products are unpackaged, our zipper for exaple...
And for those who appreciate it we sell products that fit with the making of sustainable clothing.
Products:
Vilene has a few interlinings made from 100% recycled polyester and a number with partly recycled polyester.
The F220 and H310 are from 100% R-PES, we sell both kinds, F220 bij te meter and roll, H310 only per roll.
Recognize sustainable products easily by the green-sustainable-leaf: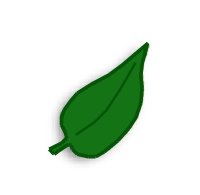 The kinds of interlining with percentage recycled polyester:
F220 / H310 - 100% R-PES
P120 / P140 / P250 - 80% R-PES
M12 / S13 - 65% R-PES
G405 / LE420 - 35% R-PES
H180 - 15% R-PES
Click the link to visit Vilene's page on sustainability:
Vlieseline, sustainability
All of our interlinings (accept Vilene) are produced in the Netherlands with partially recycled cotton fibres and 50% Green Dutch Wind Energy The supplier adheres to government environmental guidelines which include waste, soil protection, noise pollution and the cutting down on energy consumption.
Of course you can also choose interlining made from natural materials...
Our other interlining supplier and sewing thread suppliers all have a Oko-tex certificate.
Amann Group Mettlers
top seller: seralon universal sewingthread is also partly made with recycled polyester. Everyone is doing their share...
Questions about sustainability of products? Contact us, we can always ask for you...
Contactinfo Annette of Beauty VoF:
Telephone / whatsapp: 06-30746623
email:
annettebeautyvof@gmail.com
Don't want to miss anything?
We love to hear from you!

Would you like tot follow us?